Quality childcare centers foster a child's social, emotional, and intellectual development and provide a safe and supportive physical environment. Sometimes overlooked, the acoustics of the childcare environment are worth paying attention to.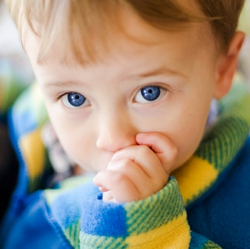 Why are acoustics important in childcare centers?
Although the American National Standards Institute (ANSI) has acoustical standards for school facilities, similar criteria for addressing noise issues in daycare centers has yet to be developed.  Young children need minimal background noise in their learning environments in order to understand language.  If a childcare environment has large amounts of reflective surfaces and background noise, this "sound buildup" can cause communication difficulty between caregivers and children.  Too much noise can also interfere with a child's ability to discriminate between meaningful speech and has been linked to affecting hearing loss, attention skills, and elevated blood pressure levels (Holland, Healthy Child Care).
Some suggestions for creating quieter childcare environments include:
If possible, avoid building child care centers near noise sources such as major high­ways, street intersections, railroad lines, or airport flight paths.
Place acoustic panels throughout the child care center to reduce reflected sound and increase speech clarity.
Use cork floors, mats, or carpeting in appropriate spaces.
Open floor arrangements can attribute to higher noise levels. Create quieter sleeping or napping areas by varying ceiling heights, or by hanging acoustic baffles.
Incorporate acoustic ceiling panels in the ceiling design. Ceiling installations are an affordable way to solve acoustical concerns without using valuable wall space.
Add sound control and a visual element with colorful, kid-friendly art acoustic panels.
Paying attention to acoustics can not only create a more comfortable childcare environment, but it can be crucial in fostering a safe and healthy center for children.  Even simple changes to a child care center's acoustical plan can make a big difference in a child's learning atmosphere.
If we can help solve your noise problems, please don't hesitate to give us a call.