"I was developing two podcast series featuring live performances by musicians, comedians, poets, novelists, and playwrights as an independent producer at Dubway Studios in Manhattan. I chose this studio because the owner, Al Houghton, whom I met in a film collective, kindly offered me a discount during the start-up phase.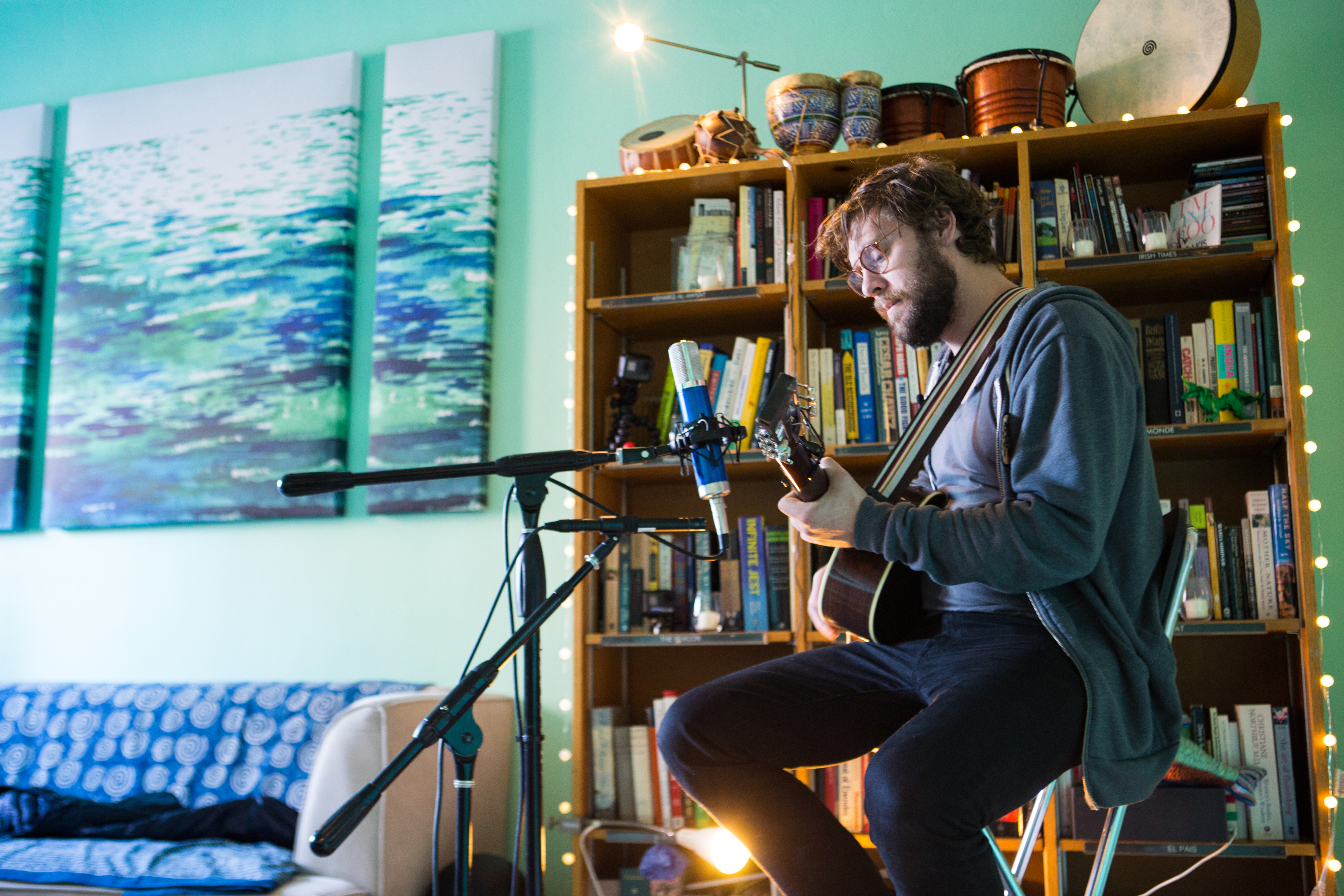 Stelth Ulvang of The Lumineers in front of an ATS sound panel as a reprinted watercolor by Robyn Jordan Photo credit: Liam Liu, courtesy of Kindred Spirits Media
After I recorded the first pilot, which featured the political work and performances of social justice artists, I was about to start pitching the series to distributors. At the last minute, I attended a friend's house concert for her debut album release party. Low and behold, Stelth Ulvang, a member of the band The Lumineers, showed up. He had just gotten off the plane from Uganda where he was playing at a three-city music festival to prevent the spread of HIV. Upon deplaning, he saw a friend's post on social media to attend a house concert in Brooklyn, and decided to come by and play. He knocked the walls down with his energy, guitar, voice, and storytelling. The experience of seeing a world-class musician play in such an intimate space inspired me to move the podcast from the studio into my living room in Brooklyn, NY.